Registered Massage Therapy
Registered Massage Therapy is one of the main adjuncts to chiropractic care. Frequently it will be noted that tight muscles are a causative factor in any number of complaints.
Whether your looking to have tight muscles relaxed or you require more intense muscle therapy, The RMT's practicing out of our clinic will provide the right treatment to help you meet your goals.
Kyle Witt RMT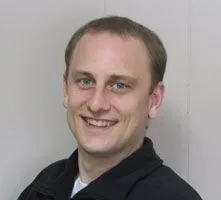 Kyle went to Lambton College in Sarnia and completed his 3 year Massage Therapy diploma. He has been a member of the College of Massage Therapists since 2003, working in various clinical settings over his time as a Massage Therapist.
Kendra Johnson RMT
Kendra Johnson graduated from the Ontario College of Health and Technology in Stoney Creek and has been a registered Massage therapist since the beginning of 2020. She is also a certified in Equine Massage Therapy. Kendra has done some continuing education to add to her practice. Cupping, soft tissue release, reiki and medical acupuncture; these techniques can be offered as a complement to your therapeutic massage. 'What I love most about being a Registered Massage Therapists is seeing the difference Massage makes to the improvement of someone's quality of life'. Away from the office she enjoys renovating her new home, hiking, spending time with her dog and riding her horse.
Erica Leyden RMT
My name is Erica and I have been a Registered Massage Therapist since 2021.
Before doing so, I was working as a Certified Personal Trainer.
I strive to help my patients live pain free while also giving them the tools to maintain that through exercise and healthy habits.
I include deep tissue, cupping, stretching, and relaxation techniques in my practice depending on the necessity.
Outside of work, I love to spend time with my dogs, cooking (and eating), and especially travelling.